English language training is one of the missions that SEAMEO RETRAC undertakes. We provide learners with high quality programs reaching a variety of expectations about academic, business, and special training.
At SEAMEO RETRAC, learners will have opportunities to get access to:
Programs and learning resources which are not only properly designed to meet the learning purposes but always updated with latest English language teaching methods.
High quality Vietnamese and native teaching staff.
Teaching methods are always updated to promote effectiveness in teaching and learning.
A variety of courses with learner-centered approach.
Flexible and comfortable learning environment with modern facilities.
Updated information technology implemented in all programs.
Our extensive learning resources and dedicated, experienced consultants always encourage students to learn effectively.

Teaching staff
SEAMEO RETRAC teaching staff resource consists of over 150 Vietnamese and Native teachers from 5 English speaking countries (America, Australia, England, Canada, New Zealand).

Facilities

SEAMEO RETRAC is located in the city center. We are equipped with over 70 international standard classrooms and modern teaching equipment.
Traning Programs
English Programs
& Special Programs
"I've studied English at SEAMEO RETRAC for 3 courses. Initially, I chose SEAMEO RETRAC because of the presence of foreign teachers, good facilities and suitable schedule. After studying, my communication skills have significantly improved. Now I can confidently work with foreign partners"
Ngoc Long
Ngọc Long – Marketing Officer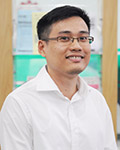 "I chose SEAMEO RETRAC because the program meets my demands in improving my communicative skills. Enthusiastic teachers and good facilities, attentive and caring staff in listening to answering questions of students."
Thanh Mai
Thanh Mai – Student at Ho Chi Minh City International University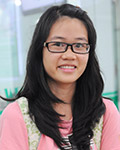 "Previously, I was most afraid of listening skill, but after a while studying at SEAMEO RETRAC, I noticed that my listening skill has improved. I am also more confident in communicating with foreigners"
Mạnh Cường
Mạnh Cường – Student at Saigon Technology University