TOEFL-iBT Preparation Program aims to provide learners with comprehensive language knowledge and skills of English, as well as to assist learners to practice effective test-taking skills so that they are able to gain high scores on the official TOEFL-iBT test.
Program benefits

Developing a comprehensive knowledge of academic English and advanced language skills with the instruction of highly qualified and experienced TOEFL-iBT teaching instructors from English speaking countries and Vietnam.
Making use of the latest TOEFL-iBT practice tests.
Practicing critical thinking skills and effective test-taking strategies with practice tests and TOEFL-iBT simulated tests in the classroom and in the computer lab.
Building up confidence in using English through the classroom interaction.
Having online learning support from teachers in charge
Providing easy access to plentiful resources of the most updated English learning materials at the center's library.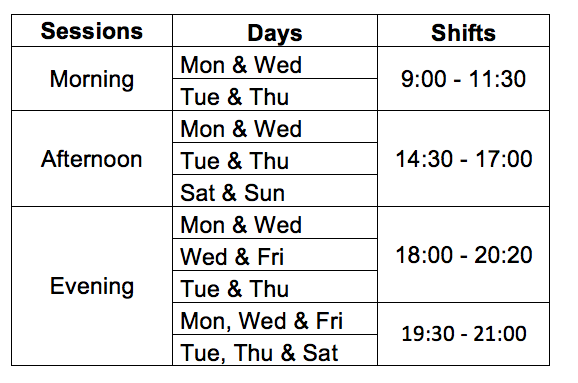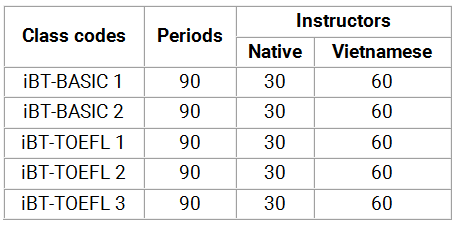 Learners may be required to take a placement test to have their current English level of proficiency assessed. The test consists of two components (a 30-minute written test & a 4–5 minute oral test).