Workshop "IELTS Academic Writing Task 1: Tips and Advice"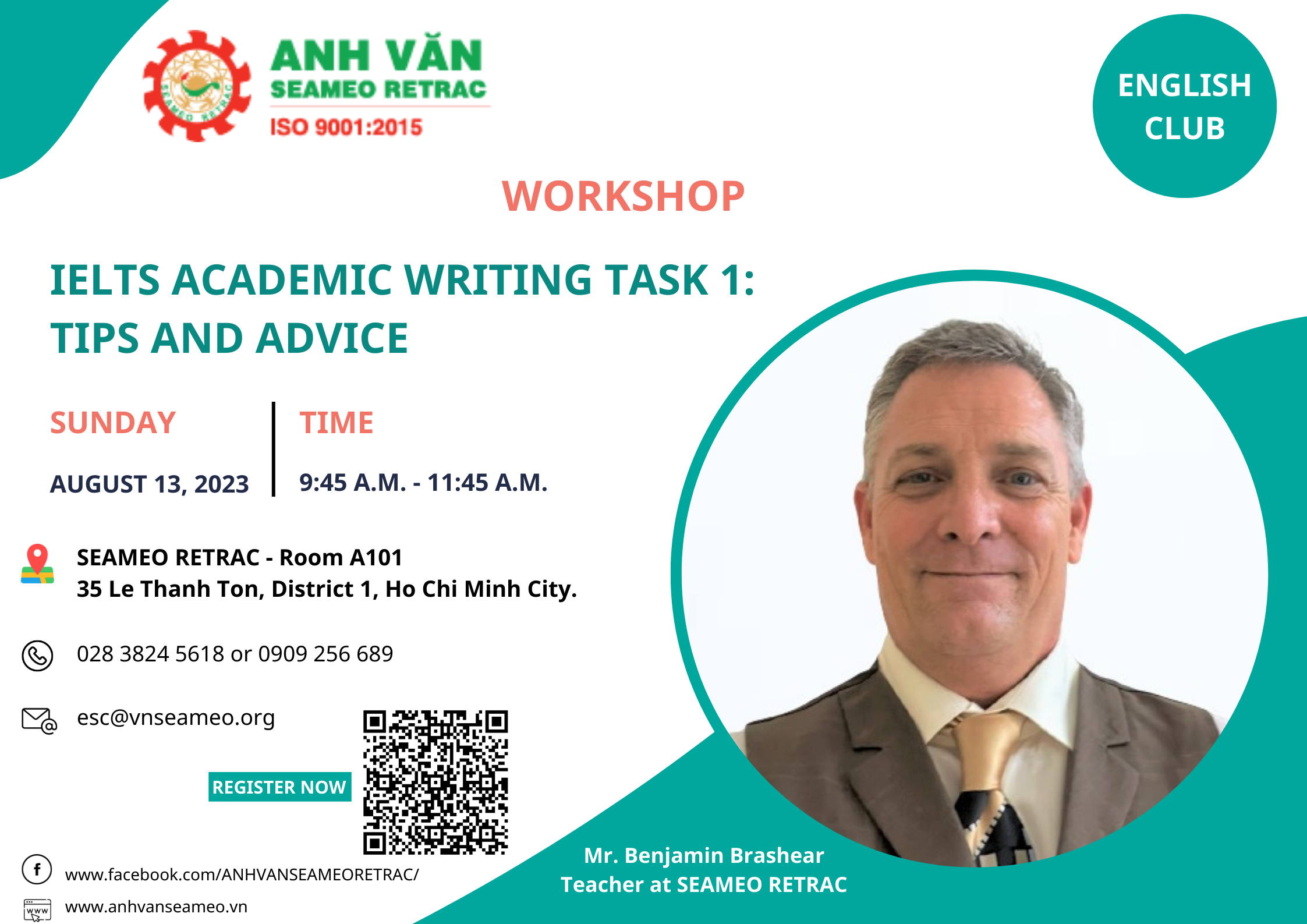 SEAMEO RETRAC would like to invite you to join our workshop in order to enhance your English writing skill, especially in IELTS Academic Writing Test Task 1. Simultaneously, you will have the opportunity to exchange your ideas and experience on writing in this section with other IELTS students and our IELTS English native teacher.
The Academic Writing Test Task 1 is often a challenge for IELTS candidates. In this section, you will be presented with visual information through graphs, tables, charts, maps or a process and asked to summarize, describe, or explain the information you see. In order to deal with this task successfully, you can organize your answers into three main parts including an introduction, an overview, and main ideas supported by data from the given graphs, tables, charts, etc.
Mr. Benjamin Brashear, an IELTS English native teacher at SEAMEO RETRAC, will provide you with useful knowledge, tips and advice to help you improve your writing skills for this task effectively.
Time: From 9:45 a.m. to 11:45 a.m., Sunday, August 13, 2023
Venue: SEAMEO RETRAC – Room A101, 35 Le Thanh Ton Street, District 1, Ho Chi Minh City
Contact Number: 028 38245618 or 0909 256 689
Please fill out this form to register: