Workshop on "IELTS Speaking Part 3: How to Impress the IELTS Examiners"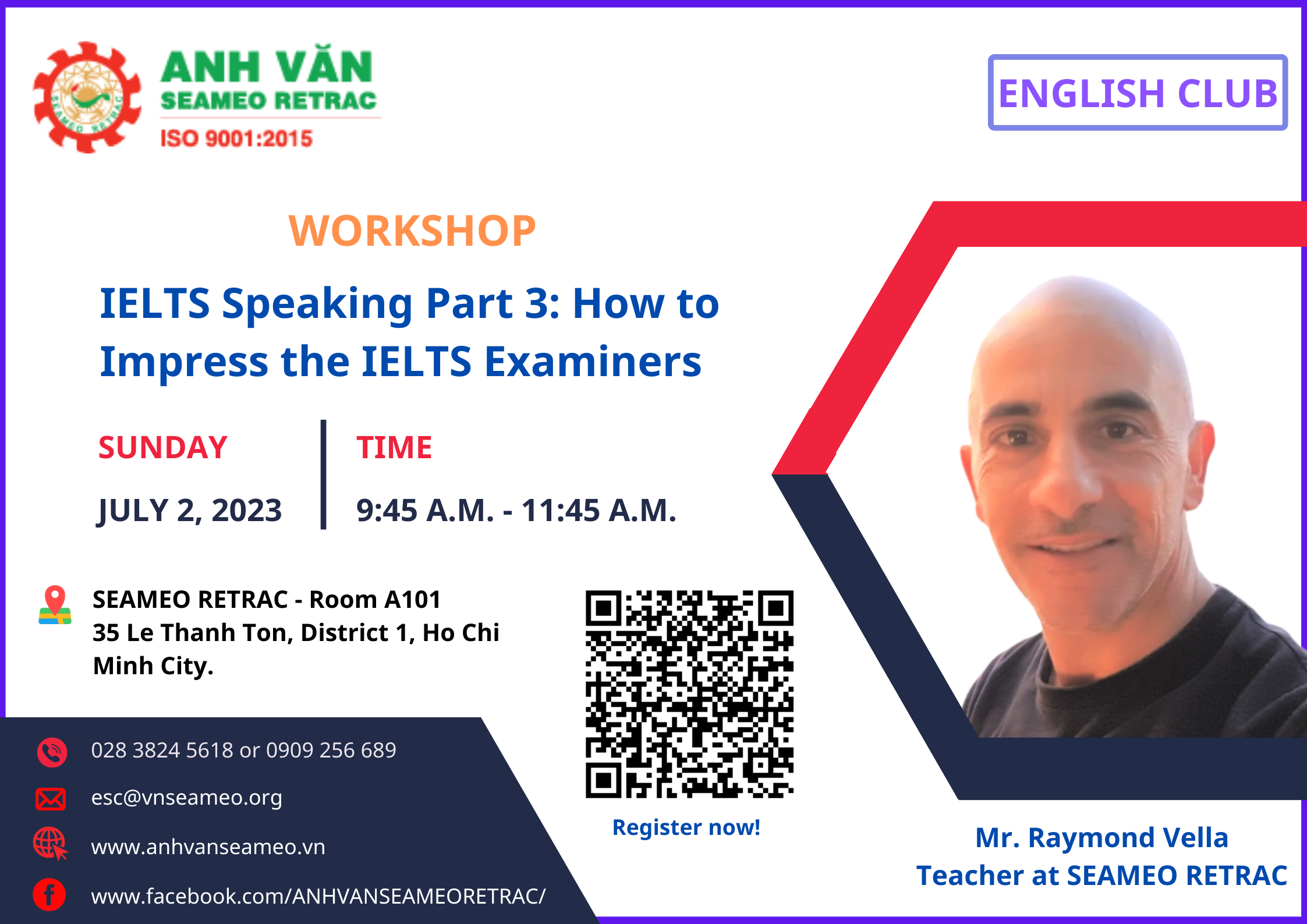 SEAMEO RETRAC would like to invite you to join our workshop in order to enhance your English speaking skill through practical English speaking activities. Simultaneously, you will practice answering questions in part 3 of the IELTS Speaking test in a coherent and effective manner.
In part 3 of the IELTS Speaking test, you will have to answer 3-8 questions. These questions are the biggest challenge in the IELTS Speaking test. Moreover, the examiner will try to push you to the limit of your own words to know exactly your ability. So, don't worry if the questions in this section are more difficult than the previous two.
Mr. Raymond Vella, a native teacher at SEAMEO RETRAC, will provide you with useful knowledge as well as strategies to help you answer the questions in this part of the IELTS Speaking test correctly and effectively.
Time: From 9:45 a.m. to 11:45 a.m., Sunday, July 2, 2023
Venue: Room A101 – SEAMEO RETRAC, 35 Le Thanh Ton Street, District 1, Ho Chi Minh City
Contact Number: 028 38245618 or 0909 256 689
Please fill out this form for registration: