Workshop titled "Advancing your Pronunciation: Linking and Difficult Sounds"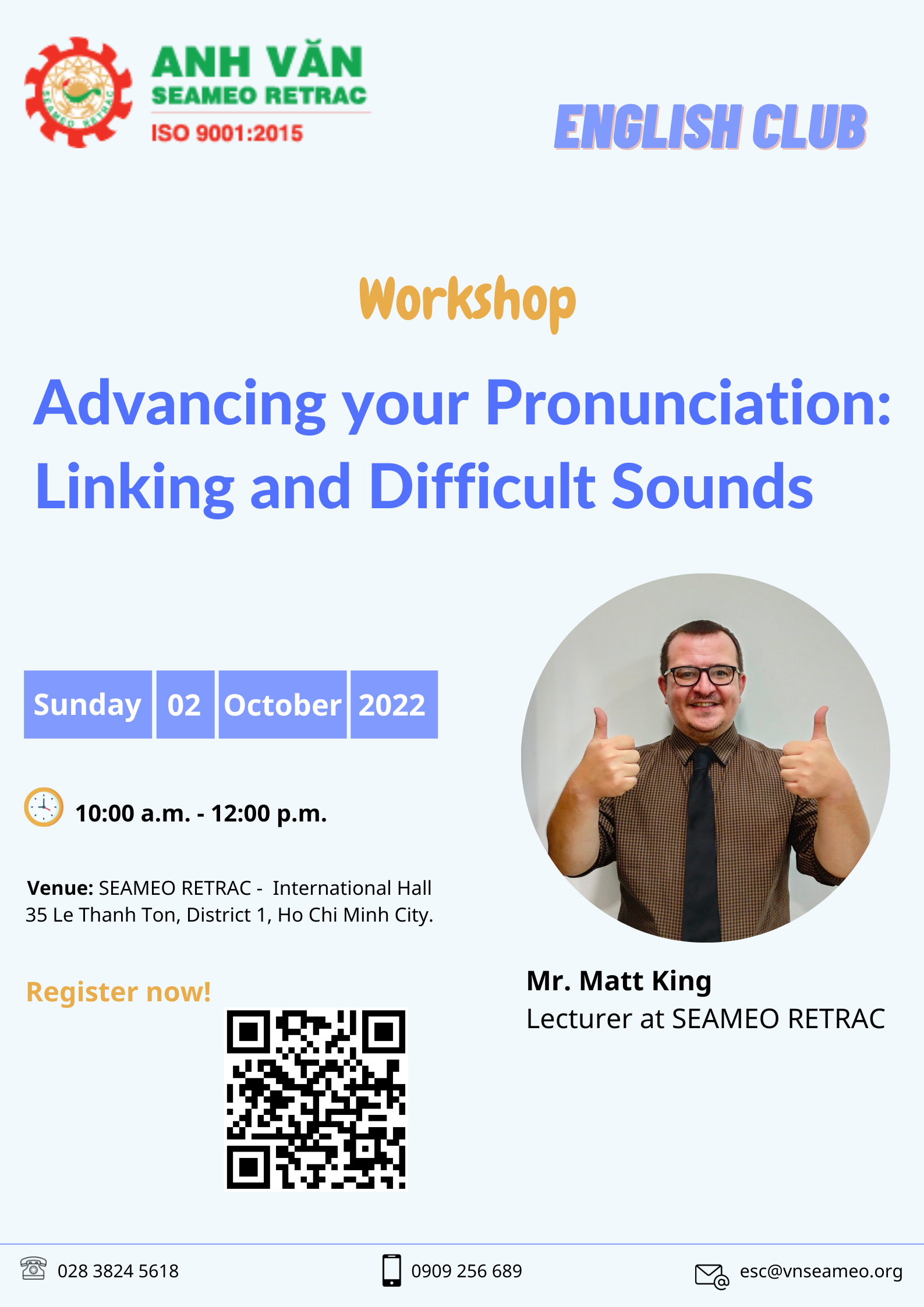 SEAMEO RETRAC would like to invite all English learners to join our workshop in order to advance their English pronunciation through interesting and useful learning activities. The workshop aims to enhance English pronunciation for all learners.
At the workshop, Mr. Matt King, SEAMEO RETRAC's lecturer, will provide the participants with useful knowledge and interesting learning activities to help them enhance their pronunciation and speak English fluently. At the same time, the participants will have the opportunity to practice speaking English and interact directly with the English native teacher.
Time: 10:00 – 12:00, Sunday, October 02, 2022
Venue: SEAMEO RETRAC – International Hall, 35 Le Thanh Ton Street, District 1, Ho Chi Minh City
Contact Number: 028 38245618 or 0909 256 689
Please fill out this form to register: