English club titled "Christmas 2022"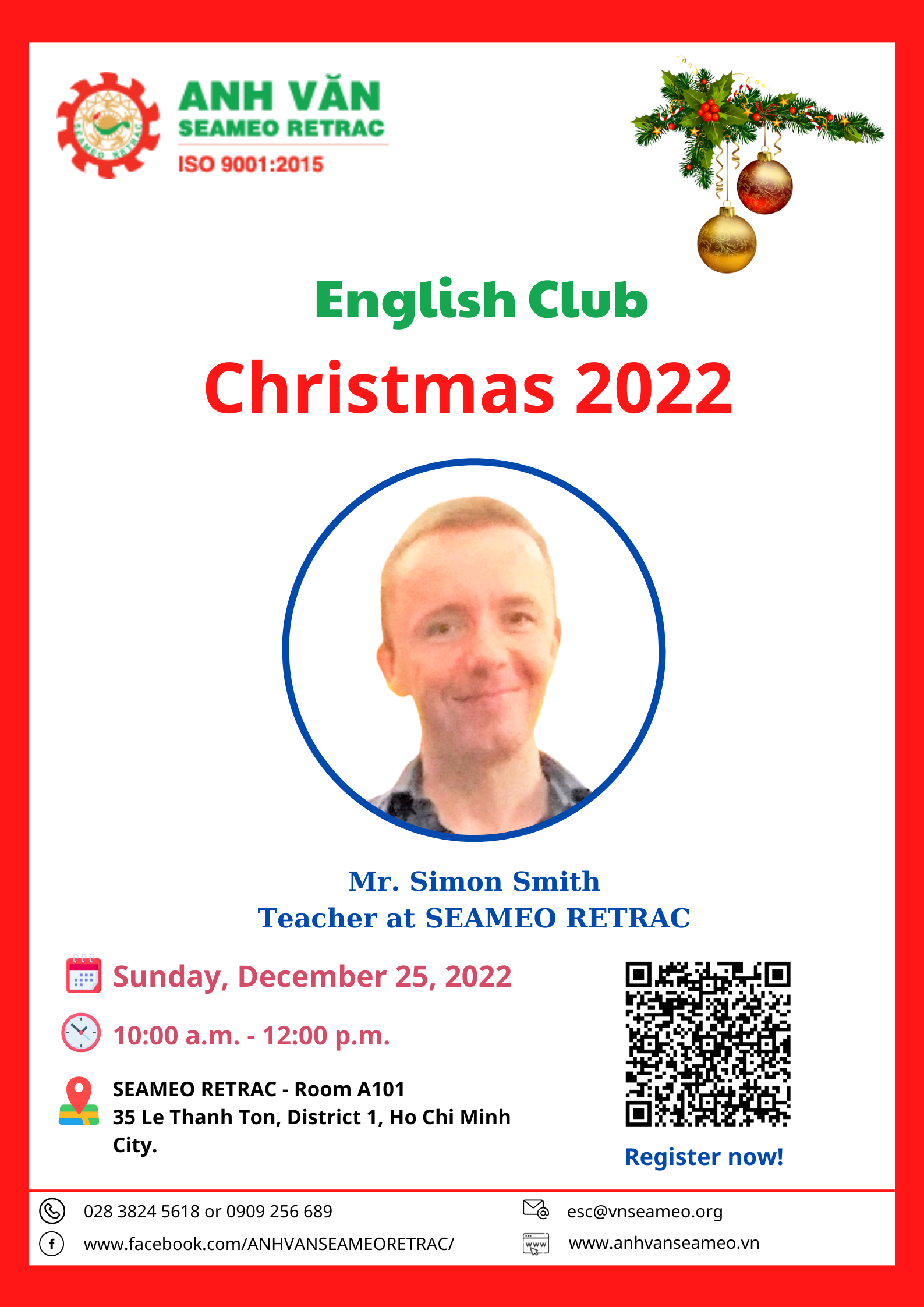 Christmas (or Noel) is the annual Christian festival celebrating Christ's birth.
Besides its sacred religious reason, Christmas is a privileged family reunion holiday. This holiday is celebrated in different ways with the purpose of creating shared memories and maintaining the close bond between family members.
Christmas was introduced to Vietnam and accepted enthusiastically by a large number of people. Although it is not an official holiday, Christmas is gradually being considered as a public holiday, usually celebrated on the evening of December 24th and lasts until December 25th. During these days, Christmas trees are decorated in many places. On the tree, people often hang various decorations, often with pairs of bells, artificial snowflakes, stockings, presents and decorative lights like in Western countries.
On the occasion of Christmas 2022, SEAMEO RETRAC would like to invite all English learners to join the English club to learn and share more information about Christmas through English speaking activities.
Mr. Simon Smith, a teacher at SEAMEO RETRAC, will provide the participants with useful knowledge and appropriate English usage to help them talk about or describe Christmas accurately and effectively through interactive speaking activities with the English native speaker.
Time: From 10:00 a.m. to 12:00 p.m., Sunday, December 25, 2022
Venue: SEAMEO RETRAC – Room A101, 35 Le Thanh Ton Street, District 1, Ho Chi Minh City
Contact Number: 028 38245618 or 0909 256 689
Please fill out this form to register: