2015 AQAN Seminar and Roundtable Meeting, September 02-03, 2015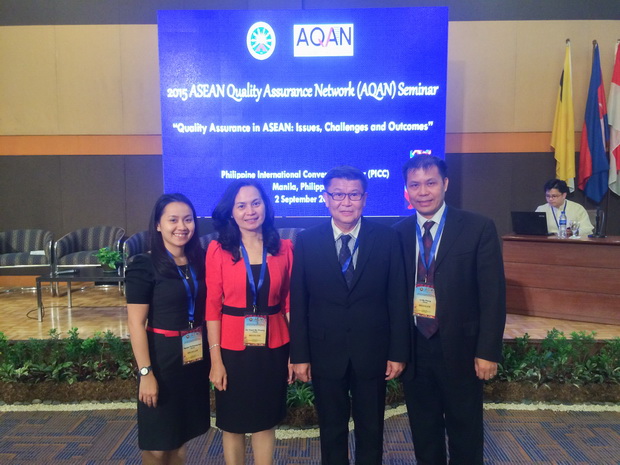 SEAMEO RETRAC, as an Associate Member of ASEAN Quality Assurance Network (AQAN), attended the 2015 AQAN Seminar and Roundtable Meeting on September 02-03, 2015 at the Philippines International Convention Center (PICC), Manila, Philippines.
The 2015 AQAN Seminar hosted by the Philippines Commission on Higher Education with the theme "Quality Assurance in ASEAN: Issues, Challenges and Outcomes". This was a great opportunity for professionals from various countries to gather and share their knowledge with other AQAN Members and participants. The Seminar and Roundtable Meeting included the topics of ASEAN Quality Assurance Framework (AQAF), the External Quality Assurance (EQA) system, the 21st Century challenges, Internationalization of QA and so on. In addition, the ASEAN Plus Three Quality Assurance Experts Meeting was conducted back-to-back with the above events. The common purpose of these educational series was to creature a platform for AQAN Members, Associate Members to share others' experience and to sit together towards harmonization.
Dr. Ho Thanh My Phuong, SEAMEO RETRAC Center Director, attended and shared her experience and practices on quality assurance in Vietnam.