46th SEAMEO Council conference in Juradong, Brunei Darussalam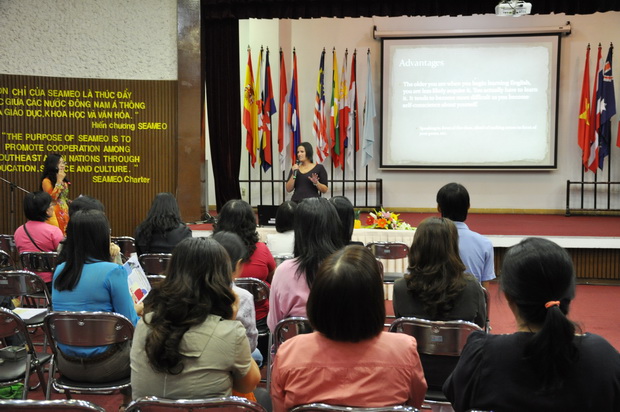 The Annual 46th Southeast Asian Ministers of Education Organization (SEAMEO) Council Conference was held from January 26 – 29, 2011, at the Empire, Juradong, Brunei Darussalam. Attending the conference were more than 200 delegates who are Ministers of Education, High Officials from SEAMEO member countries, affiliate members and international organizations.
The delegation from Vietnam joining this event was led by Minister of Education and Training Pham Vu Luan.
 The Conference included the launch of the Ministerial Round Table Meeting, conduct of a policy forum on the theme "Transformation in Technical Vocational Education", plenary sessions, in-camera session and bilateral meetings. Among others, important resolutions of the SEAMEO Council included the adoption of SEAMEO's strategic plan for the next 10 years (2011-2020), approval of the proposal on the establishment of the SEAMEO Regional Centre for Lifelong Learning in Vietnam, acceleration of progress in providing quality Education for All (EFA) in Southeast Asia, and the approval of the 3rd 5-year Development Plan of SEAMEO RETRAC.
On this occasion, Ms. Trinh Thi Hoa My, a senior staff of SEAMEO RETRAC , was presented the SEAMEO Service Award. This is an annual recognition and appreciation to staff members of SEAMEO Units who demonstrate exceptionally high levels of achievement in work performance, innovation and creativity, professionalism and commitment to the success of the Organization's mission and goals.