4th Annual International Conference on TESOL: "English Language Learning: A Focus on the Learner"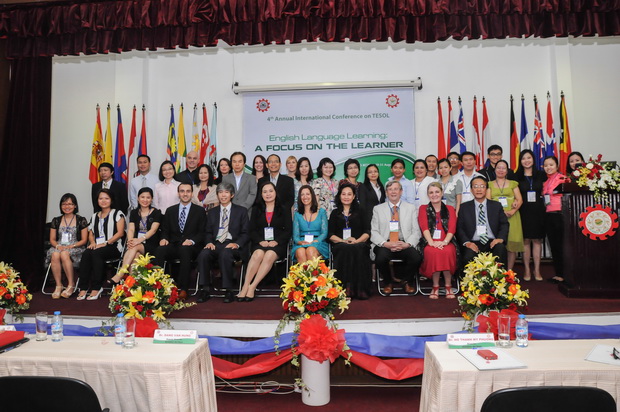 On August 29-30, 2013, the 4th Annual International Conference on Teaching English to Speakers of Other Languages (TESOL) "English Language Learning: a Focus on the Learner" was held at the Center's premises by SEAMEO RETRAC in cooperation with TESOL-HCMC and Curtin University, Australia.
More than 200 participants attended 29 presentations and 5 workshops presented at the conference by eminent researchers, lecturers and scholars with such a variety of topics as: learner differences, motivation in language learning, learner autonomy, language aspect and skill development, English for young learners, English learners and ICT use, and other related issues.
The conference was a forum for professionals in the field of English language education to share and discuss research findings, experiences, and practical and theoretical issues related to the teaching of English to learners of different backgrounds, levels, interests and motives. This was a valuable opportunity for English teachers to engage themselves in continued professional development, networking and cooperation activities with their colleagues coming from different parts of the world.Moreover, this international conference aimed at contributing to the professional development for English teachers in order to successfully implement the goals of the National Foreign Languages Project 2020, and expanding the cooperative links with regional and international countries in the field of language teaching.
On this occasion, the U.S. Consulate General in Ho Chi Minh City sponsored the registration fees for 50 participants who are English teachers from disadvantaged provinces in Vietnam to attend the conference.