Celebrating Christmas Activities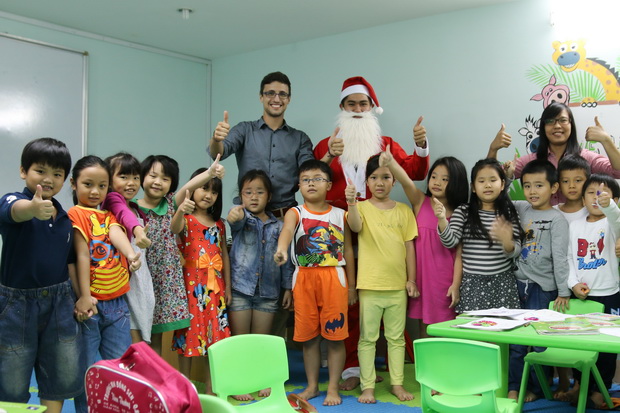 On December 20, 2014, SEAMEO RETRAC organized Christmas activities for 2,500 students of Kiddy Programs. This annual festival always attracted all students with several interesting activities.
Among the activities, students aged from 04 to 07 colored their favorite Christmas pictures. Students aged from 08 to 15 were interested in making models of snowman, X'mas tree and stocking with their wishes to Santa Claus. In addition, Santa Claus visited classes to present candies and take photos with the students. These Christmas activities aimed at keeping students entertained, and simultaneously encouraging them to study harder with a belief that Santa Claus will visit and present gifts in the next Christmas.