Celebration of the Vietnamese Teachers' day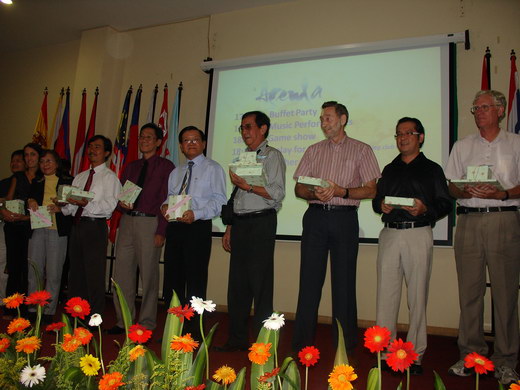 On November 20, 2009, SEAMEO RETRAC organized a party to celebrate the Vietnamese Teachers' Day in the International Hall. Joining this get-together event were teachers and the Center staff.
This is an opportunity for the Center to express its sincere thanks to all the teachers who have been working for the development of the Center over the years. SEAMEO teachers, students, and staff also had exciting performances such as singing, telling funny stories, acting, playing games to celebrate this special day.