Closing Ceremony for the Training Course on English Teaching Methodology for Teachers of Long An College of Education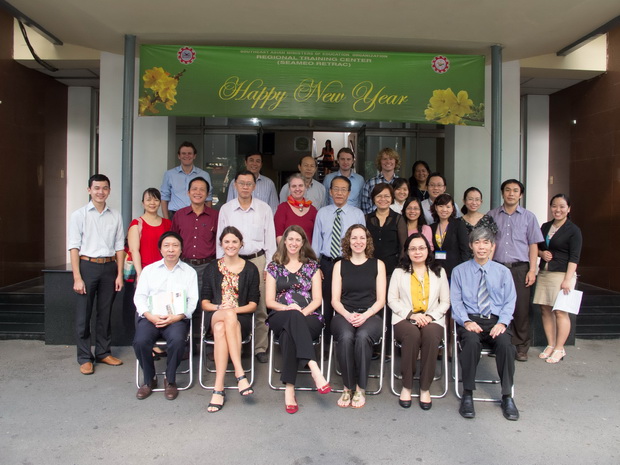 SEAMEO RETRAC conducted a closing ceremony for the training course on "English Language Teaching Methodology" for 27 teachers of English of Long An College of Education on January 13, 2013.
The course aimed at updating the participants with the contemporary English language teaching practices and methodology and enhancing their skills on assessment, classroom management as well as learning motivation in their English language teaching. After four weeks of studying, 26 out of 27 course participants successfully completed the program and were granted the certificates of completion.