Opening Ceremony of the English Training Course for High and Secondary School Teachers of English in An Giang Province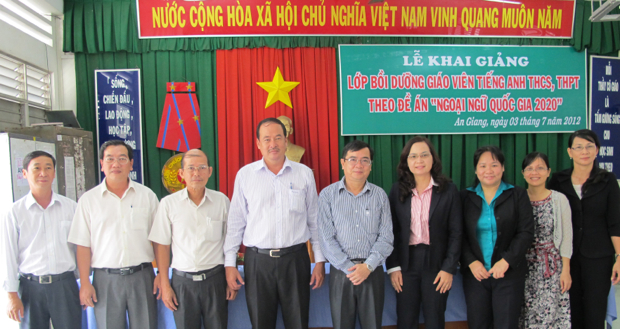 The English training course for high and secondary school teachers of English, jointly conducted by An Giang Department of Education and Training (DOET), started on July 03, 2012 in An Giang province.
This course aims at helping teachers of English improve their English language proficiency in order to achieve level B2 and C1 of The Common European Framework of Reference (CEFR). It is also intended for them to enhance their self-study skills for the self-professional development. The course will last for six weeks from July 03 to August 10, 2012.