Opening Ceremony of the MA inApplied Linguistics Program – Intake 1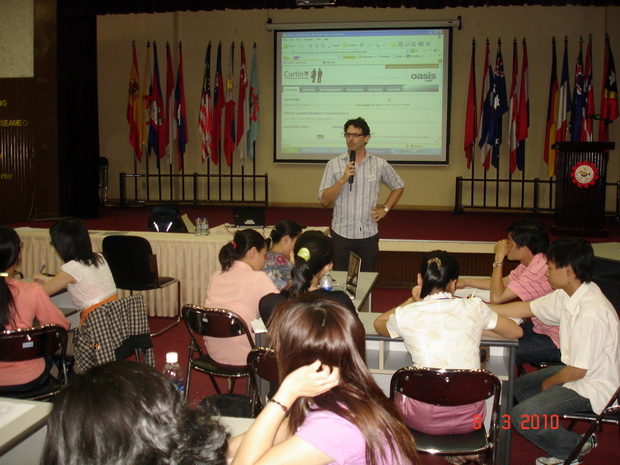 The opening ceremony of the Master of Arts in Applied Linguistics Program – Intake 1, jointly conducted by Curtin University of Technology, Australia, and SEAMEO RETRAC, was organized at SEAMEO RETRAC on March 08, 2010, with the participation of 51 students.
This program is designed for English language teachers in Vietnam and the region. The first one-week workshop was conducted after the ceremony. The other three workshops will take place in June, September and November, 2010.
Welcome speech by Dr. Dang Van Hung, Deputy Director, SEAMEO RETRAC
Orientation session by Ms. Trinh Thi Hoa My, Deputy Dean, Division of Foreign Studies, SEAMEO RETRAC
Orientation session by Dr. Ilan Zagoria, Lecturer from Curtin University of Technology, Australia