Opening Ceremony of the Training Course on English Language Teaching Methodology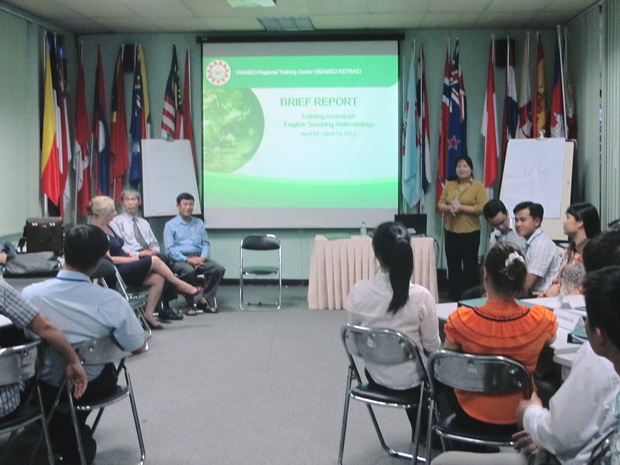 The training course on English language teaching methodology, jointly conducted by the Vietnam's Ministry of Public Security and SEAMEO RETRAC, started on April 03, 2012 at the Center.
This 2-week training course is organized for 24 English language teachers of People's Police Colleges and Academies. The course aims at helping participants update the contemporary English language teaching practices and methodology, enhance their classroom management skills, and creatively apply technologies at their disposal in language teaching.