Roundtable on Plagiarism, March 18, 2011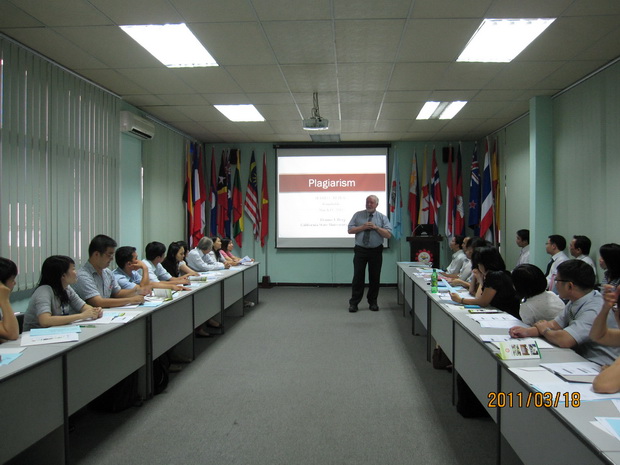 SEAMEO RETRAC, March 18, 2011, hosted the Roundtable on Plagiarism. Presenting at the event were four local and international speakers and 50 researchers, lecturers and graduate students from various institutions in Vietnam.
The event aimed at idea and experience sharing on  various types of plagiarism in education and research,  and possible ways of preventing/avoiding in writing papers.