STEMCON (Science – Technology – Engineering – Math) Conference 2017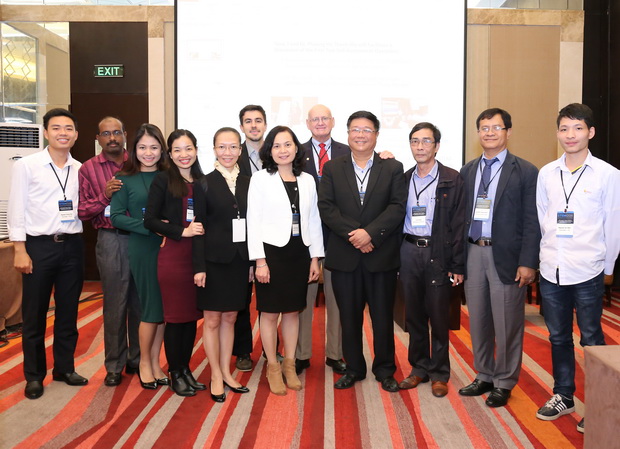 On March 1-2, 2017, Dr. Ho Thanh My Phuong, SEAMEO RETRAC Director, and Dr. Do Thi Hoai Thu, Dean of Division of Education, attended the 5th Annual Conference of STEMCON 2017 which was conducted at the InterContinental Hanoi Westlake, Vietnam. The Conference was conducted, with the theme of "Advancing the future of Vietnam: Inspiring students, makers, educators and entrepreneurs to innovate", by Arizona State University, the Higher Engineering Education Alliance Program (HEEAP) and its partners. The Conference was participated by faculty and university, industry and government leaders; and lasted within two days with interactive plenary and technical sessions, panel discussions, exhibits and seminars which helped paving paths for new ventures and partnerships via the HEEAP (Higher Engineering Education Alliance Program) and Arizona State University extended network.
At the conference, Dr. Ho Thanh My Phuong, as on behalf of SEAMEO RETRAC and the core partner of the BUILD-IT Project (Building University-Industry Learning and Development through Innovation and Technology), and Dr. Marcus Ingle from Portland University, Oregon, USA had conducted an interactive workshop on "Leading policy innovation in Vietnam's STEM universities: From practical policy identification to successful realization". The workshop demonstrated how selected "policy leadership" teams from Vietnamese universities are learning about how to identify, formulate and successfully realize practice policies aligned with improvements in the quality of workforce ready graduates.