The Master of Arts in Applied Linguistics Program Intake 14 (2014 – 2016)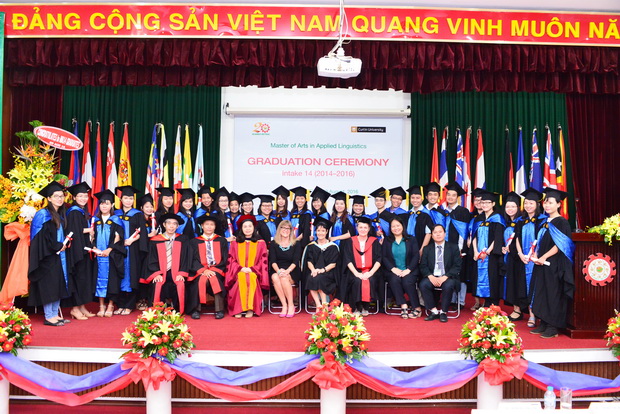 This program, jointly conducted by Curtin University (Australia) and SEAMEO RETRAC, is designed for professionals in the field of English language teaching. The program concentrates on teaching English as a Second Language (ESL) and also considers issues connected with ESL teaching in Vietnam and the region.
The course has been designed for teachers intending to work in Vietnam and in other countries. Students need to complete and pass the 200 credit points by completing Curtin's approved eight units through a blended learning format of online and onsite delivery at SEAMEO RETRAC.On August 09, 2016, the fourteenth batch of 31 students in this program, celebrated their graduation. The fifteenth intake is now in progress. Enrolled in these two intakes were teachers of English from provinces throughout Vietnam. This is a successful training program, which has so far recruited 607 candidates in 15 intakes, with 533 graduates, effectively contributing to the development of human resources for English language teaching in Vietnam and the region.