THE OPENING CEREMONY OF SUMMER FUN 2015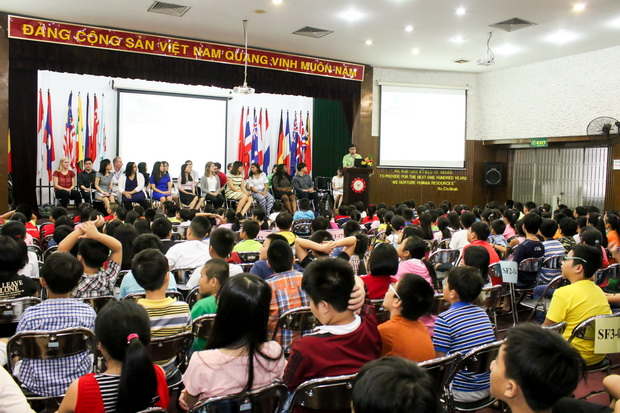 On the 29th of June, the Opening Ceremony of Summer Fun 2015 was held by Kiddy Programs – SEAMEO RETRAC with the participation of 250 students, instructors from Queen College, CUNY, New York, USA and the Center's academic staff.
Joining in this ceremony, students not only understood the curriculum, but they also got acquainted with instructors and recognized the importance of class and fieldtrip regulations. Besides, students were presented with special backpacks, uniforms, and stationeries as great encouragement for their Summer Fun at the Center.