Training Session on "Strategies for PET, FCE, and CAE"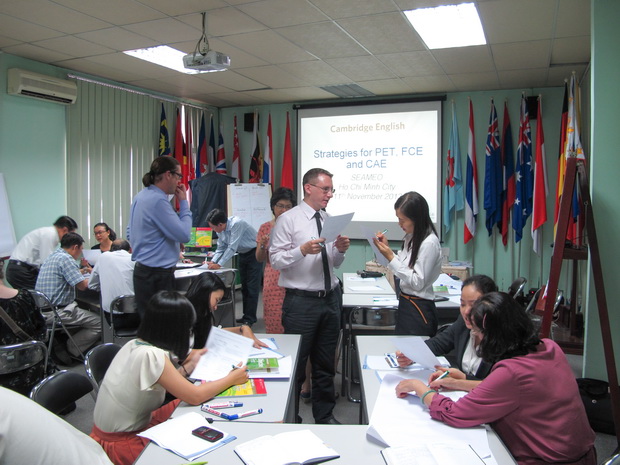 SEAMEO RETRAC in collaboration with Cambridge University Press organized a training workshop on "Strategies for PET, FCE and CAE", on November 11, 2013 at the Center's premises.
The training workshop was facilitated by Mr. Paul Millard, Cambridge teacher trainer. The workshop drew the participation of about 30 teachers at the Center. The purpose of this workshop was to share the experience and introduce appropriate teaching strategies to English teachers who will help learners improve and develop their English proficiency and Cambridge test taking skills.