Training the Trainer Course on Capacity Building in Educational Leadership and Management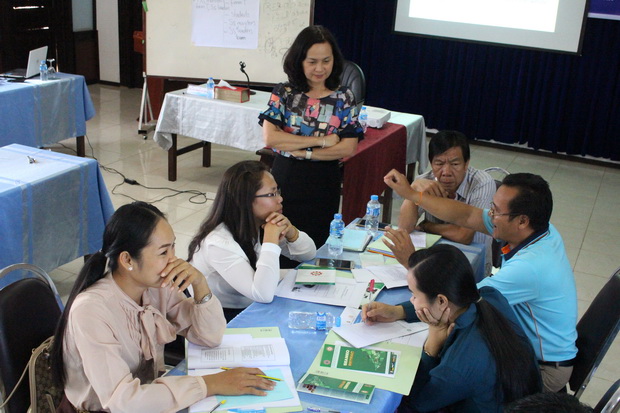 April 19-22, 2017, SEAMEO RETRAC in cooperation with the Institute for Educational Administration Development (IFEAD), Lao Ministry of Education and Sports conducted the in-country training course in educational leadership and management for trainers in Vientiane, Lao PDR.
Attending the training workshop were 31 managers and lecturers in basic education who currently are or will be master trainers in educational leadership and management. In addition to the IFEAD staff, the participants came from various locations and provinces in Lao PDR. The training course was facilitated by SEAMEO RETRAC's educational trainers with the focus on providing and updating the knowledge, skills and practices crucial to improving the training capacity for basic education trainers in such topics as Assessment of Student Learning, Innovative Educational Leadership in the 21st Century, Human Resource Management, ICT Integration in Day-to-day Education Management.