Training Workshop on How to Use Family and Friends Series Effectively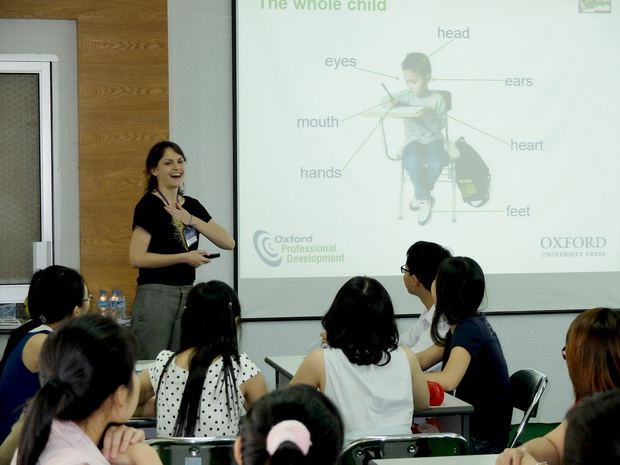 On December 11, 2013, SEAMEO RETRAC, in co-operation with Oxford University Press, organized a training workshop on how to use Family and Friends series effectively with the participation of more than 30 expatriate and Vietnamese instructors currently teaching at the Center.
At the workshop, Ms. Bethany Gudgeon, a specialist from Oxford University Press, conducted classroom demonstrations to illustrate the teaching and learning activities using Family and Friends. The workshop provided the teachers with new experiences and practical hints to teach grammar successfully.