Vietnamese Teachers' Day Activity at SEAMEO RETRAC, November 18, 2017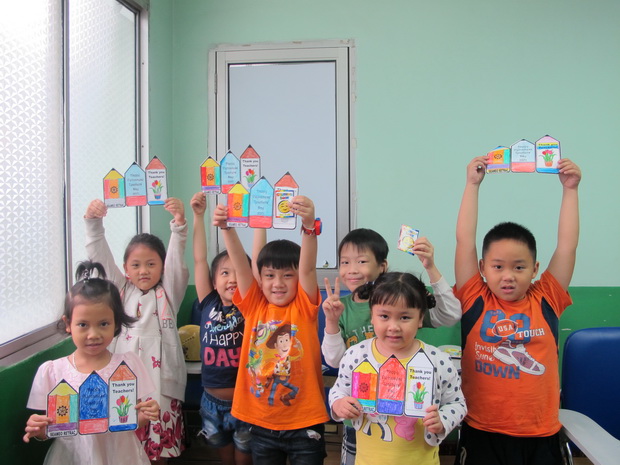 On Saturday, November 18th 2017, SEAMEO RETRAC's Kiddy Programs cheerfully conducted a handmade Thank You Card making activity for all young learners to celebrate Vietnamese Teachers' Day.
Students from Kindergartens to Youngsters individually designed and decorated cards and wrote down best wishes to their teachers. These lovely greeting cards were respectfully presented to their beloved teachers to express their gratitude on this special day.