SEAMEO RETRAC TO EXPAND ITS RELATIONSHIP WITH MEKONG-REGION UNIVERSITIES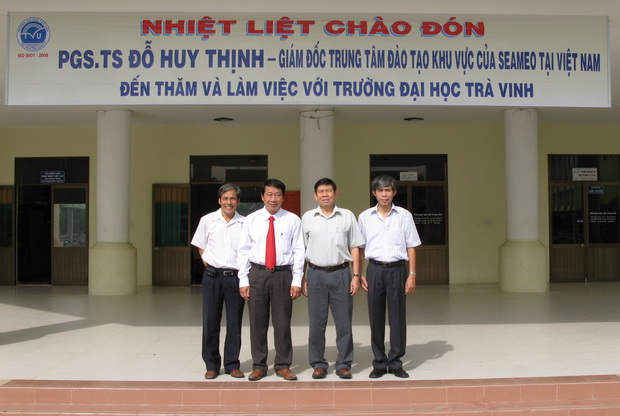 On October 6, 2010, a delegation from SEAMEO RETRAC led by Dr. Do Huy Thinh paid a visit to Vinh Long College of Education (VLCEd) in Mekong Delta.
The visit aimed at expanding the collaboration between the two institutions. To mark this visit, the Memorandum of Understanding was signed by the VLCEd and RETRAC for cooperation in the such areas as: English language training for Vinh Long provincial officials; professional development for Vinh Long English teachers; short training courses in educational management for leaders and administrators in Vinh Long and nearby provinces; supporting Vinh Long College of Education in ICT application and e-materials use; joint research. In addition, SEAMEO RETRAC has also agreed upon providing VLCEd with overseas study consultancy for those selected to study abroad. 
On the same trip, the delegation also had a meeting with Tra Vinh University on October 7. The visit served as a chance to strengthen the partnership between the two institutions. On this occasion, Dr. Do Huy Thinh gave a presentation on "Higher Education Accreditation" to the university leaders and lecturers from different departments/faculties.