Halloween Activities at SEAMEO RETRAC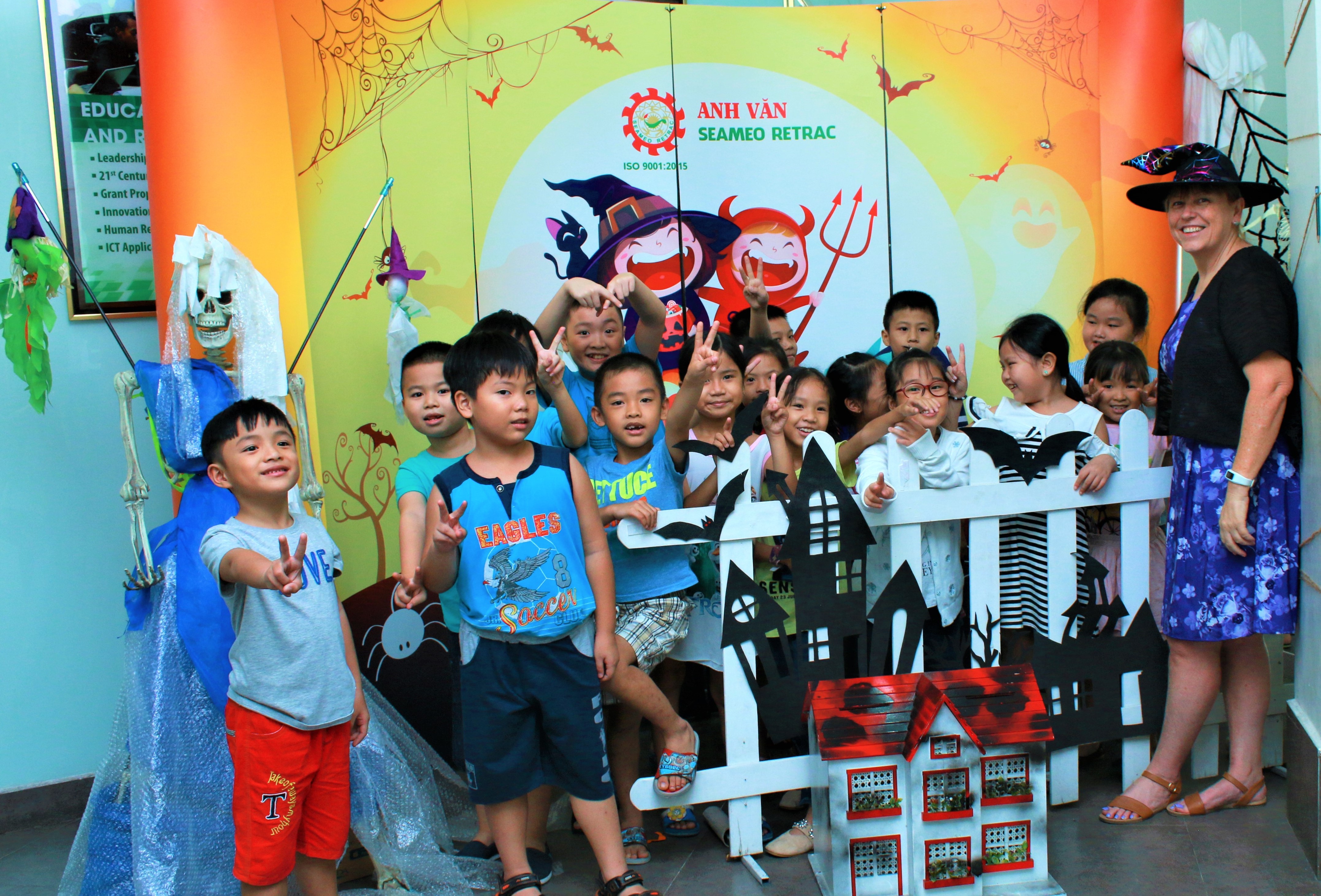 Between 28 and 30 October, 2018 a lot of exciting activities were organized by Kiddy Programs for more than 2,500 students to celebrate the Halloween festival at SEAMEO RETRAC.
Based on some histories and norms around the Halloween tradition, a ghost town corner was set up for our students so that they can understand and experience this international festival while enjoying the ghostly atmosphere.
Students of all levels together with our teachers partook in activities to decorate their own Halloween masks with crayon colors, colored paper and craft, "trick-or-treat" candy bag. These activities offered students opportunities to develop their creativity and imagination.