International TESOL Conference on "Innovations in Language Teaching and Learning"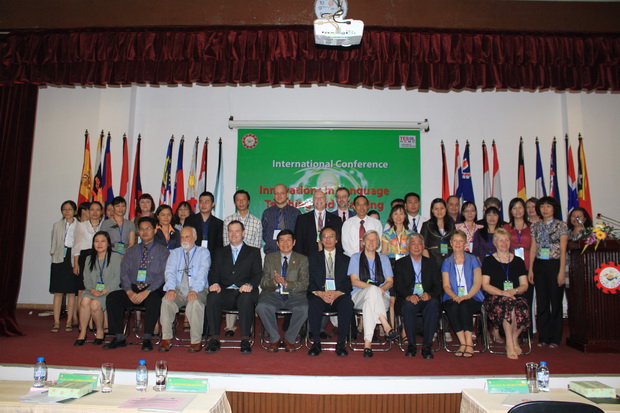 Jointly held by SEAMEO Regional Training Center and the TESOL Association-Ho Chi Minh City on September 23-24 the international conference on "Innovations in Language Teaching and Learning" provided TESOL professionals an opportunity to share their new research findings and ideas in teaching and assisting English learners.
During the Conference, delegates from different parts of Vietnam and other countries presented studies, proposed suggestions, and shared their teaching tips as well as hints in their classroom contexts. With 7 workshops and 24 papers presented, the attendees highly appreciated the contents of all the conference sessions and activities and they also indicated the wish of having such similar events in future. In addition, the networking session was initiated for institutions and individuals to connect with one another in an attempt to develop a TESOL community and expand linkages after this event.
The Conference was also attended by many distinguished speakers, and among them are Prof. Dr. Andy Kirkpatrick from Hong Kong Institute of Education, Dr. Willy A. Reynandya from National Institute of Education, Singapore, Mr. Damon Anderson from Regional English Language Office, U.S. Embassy along with a number of Vietnamese professors and researchers. The Conference was also honored by the presence of more than 200 hundred local and international participants. The Conference successfully came to an end with the promise of a more comprehensive event next year.