International Training Course in "Enhancing Training Quality in Higher Education"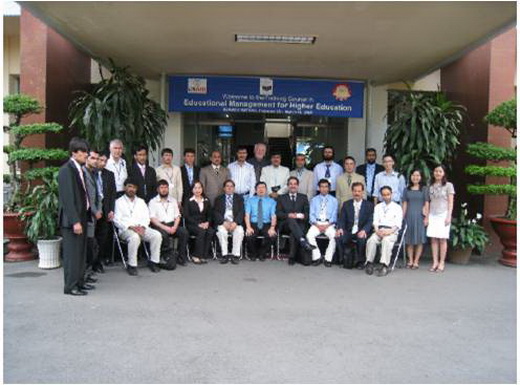 From May 25-30 of 2009, SEAMEO RETRAC offered an international training course in educational management, namely "Enhance Training Quality in Higher Education," for twenty seven educational administrators from different universities and colleges in Lao PDR, Cambodia and Vietnam.
The course focused on quality assurance and application of the credit system in higher education, assessing faculty work, curriculum design and assessment, and assessing student learning achievement. A field trip to two universities in Ho Chi Minh City was held for the participants to exchange experience in educational leadership and management. The course also updated the participants with global trends in educational administration and set up a network for cooperation.