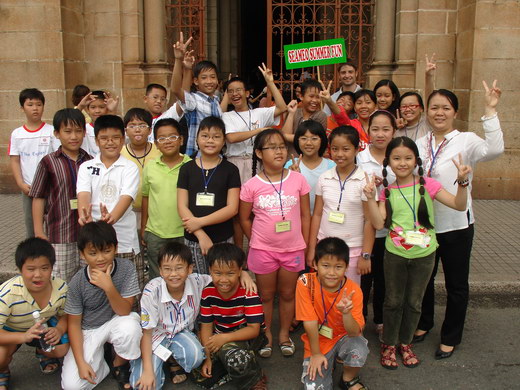 Summer Fun is a special summer program run by SEAMEO RETRAC to create a language learning and playing ground for children aged from 7 to 15. Summer Fun 2009 in July attracted the participation of about 170 kids and teenagers.
Core teachers were young, energetic and enthusiastic native English speakers who worked closely with Vietnamese co-teachers to create interesting and relevant learning activities inside the classroom and outdoors as well.
In addition to practicing English for everyday communication, different activities were designed to develop the students' self-confidence and motivation, and to improve their awareness of different socio-cultural and environmental issues.