ACTIVITIES CELEBRATING VIETNAMESE TEACHERS' DAY AT SEAMEO RETRAC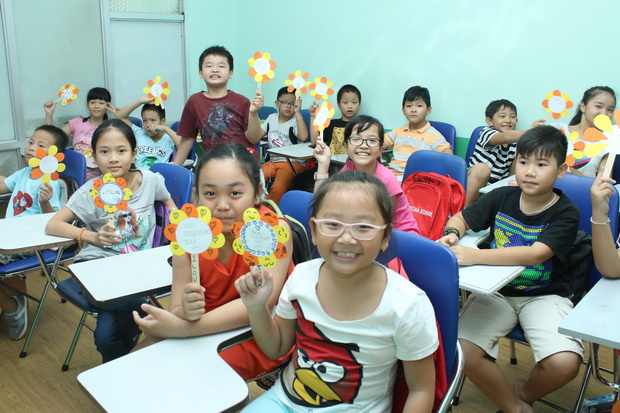 On the occasion of Vietnamese Teachers' Day on November 20th, Kiddy Programs celebrated lots of meaningful activities for all students at Center on Saturday, November 13th 2016.
Students from Kindergartens' level to Kids 2B themselves made an artful and colorful paper craft named "A Thankful Sunflower" and respectfully presented to teachers.
Such upper-level students as Kids 3A to Youngsters enthusiastically participated in a greeting card and poster design competition entitled "To Our Beloved Teachers". The best pieces of work will be awarded by Kiddy Programs in the following week.
Additionally, all students received some colored shaped-paper on which they could write down their best wishes and stuck on the Thank You Tree at the lobby of SEAMEO RETRAC.