Training Session on the New Materials for Communicative Business English Program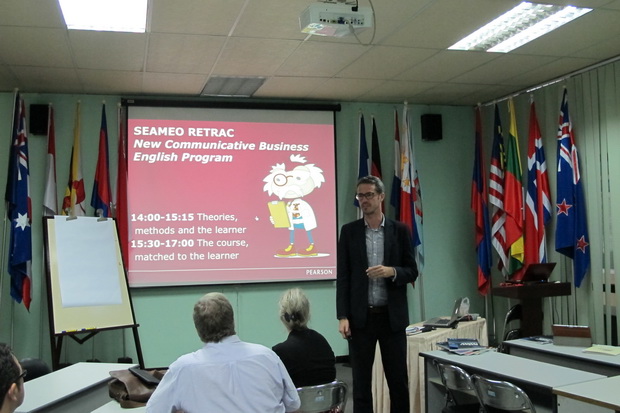 SEAMEO RETRAC in collaboration with the Pearson Vietnam organized a training workshop on teaching the Market Leader series, on February 26, 2013 at the Center's premises.
The training workshop was facilitated by Mr. David Kaye, Regional Teacher Development Manager, Pearson in Southeast Asia. The workshop drew the participation of about 30 teachers teaching Communicative Business English Programs at the Center.